DAWID WANDRAG JOINS ORBVEST INVESTMENT COMMITTEE
We are excited to announce that seasoned property veteran Dawid Wandrag has joined our team as an independent member of our investment committee.

As a seasoned business leader and past head of credit of both Investec and Rand Merchant Bank, Dawid brings his extensive experience, knowledge, and expertise to our team.

After completing his military training Dawid joined Hoek Wiehahn and Cross (Price Waterhouse Coopers) as an article clerk whilst completing his B-Com accounting degree, after which he became one of three audit managers at the consultancy firm. He later joined Volkskas Merchant Bank (now part of ABSA Group Limited) as a senior corporate credit analyst.

In the mid-1980's he joined Hill Samuel Merchant Bank, a wholly owned subsidiary of Lloyds Banking Group's offshore private banking unit as the head of credit and the assistant general manager. His first venture into the direct real estate market was when he was made the head of their participation mortgage bond scheme.

In 1998 when Investec Bank took over Hill Samuel, Dawid was made head of credit of Metboard and later that included their private banking division. He was responsible for the leadership of legal and administrative divisions including the property valuation teams.

Dawid was later employed by RMB Merchant Bank. As one of three founders, together with Dr. Michael Jordaan, they established Origin Private Bank. Here he was responsible for credit, legal, legal recoveries, valuations and was a member of the board.

With the amalgamation of FNB he established the property finance business in the group, now RMB REIT where he chaired the FirstRand property finance and wealth credit committees. During his term, he was a manager of the team that developed the group offices namely Portside in Cape Town, Tygervalley, Menlyn, Durban, Windhoek, Botswana including the Randburg Data and the Call Centre.

He was involved in the RMB REIT which funded major property developments South Africa, in other African countries, and the UK.

Dawid retired from FirstRand at the end of January 2017, having reached the bank's retirement age. He elected not to consider any of the non-executive positions at FirstRand when he retired.

"We are extremely proud to have someone of Dawid's caliber, experience, and knowledge as part of our investment committee. We are working hard to assemble the best minds in the commercial property space to help us evaluate more complex international deal structuring as our business expands, and Dawid is highly respected in this field," says Hennie Bezuidenhout OrbVest's investment committee Chairman.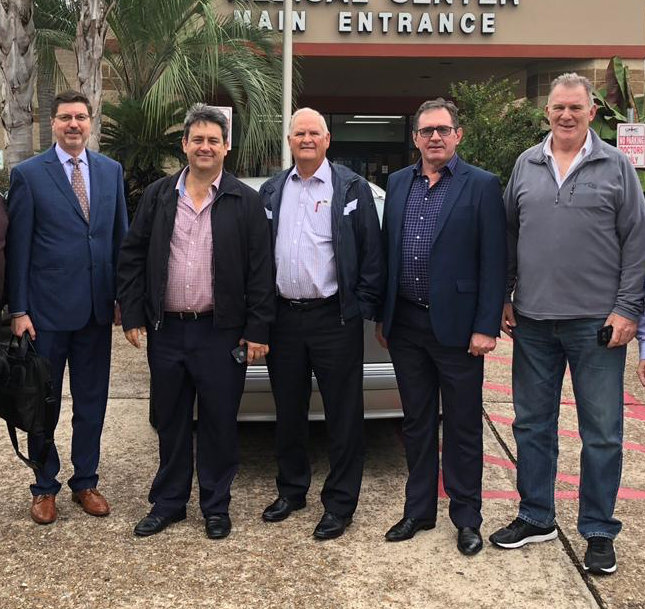 "This article was released by the OrbVest editorial team"

Contact Justin Clarke

Director OrbVest South Africa (Pty) Ltd