REITS AND PROPERTY FUNDS CRASH, BUT IS REAL ESTATE ALL BAD?
"To cut to the chase: REITs on the JSE are listed equities and subject to the ebb and flow of market sentiment, which is both to their advantage and their disadvantage. We believe there is room to add a more stable ingredient to a diversified property portfolio, which is offshore listed but untraded real estate direct equity. The FTSE-JSE SA Listed Property Index is currently 48.8% down over one year.

At its worst point, on 15 March, it was down 62% from its one-year peak. But on a three-year view, the picture is even worse. It shows share prices have been declining since January 2018. There's no question listed property share prices have been massively oversold. They are showing a panic reaction to the bad news that lockdown-hit tenants are struggling to pay rentals or unable to pay at all, and that many iconic retail brands and businesses will close down or be forced to aggressively restructure in the next few months as embattled consumers will not come to the rescue."

Click on the link below to read the full article by Justin Clarke, OrbVest COO: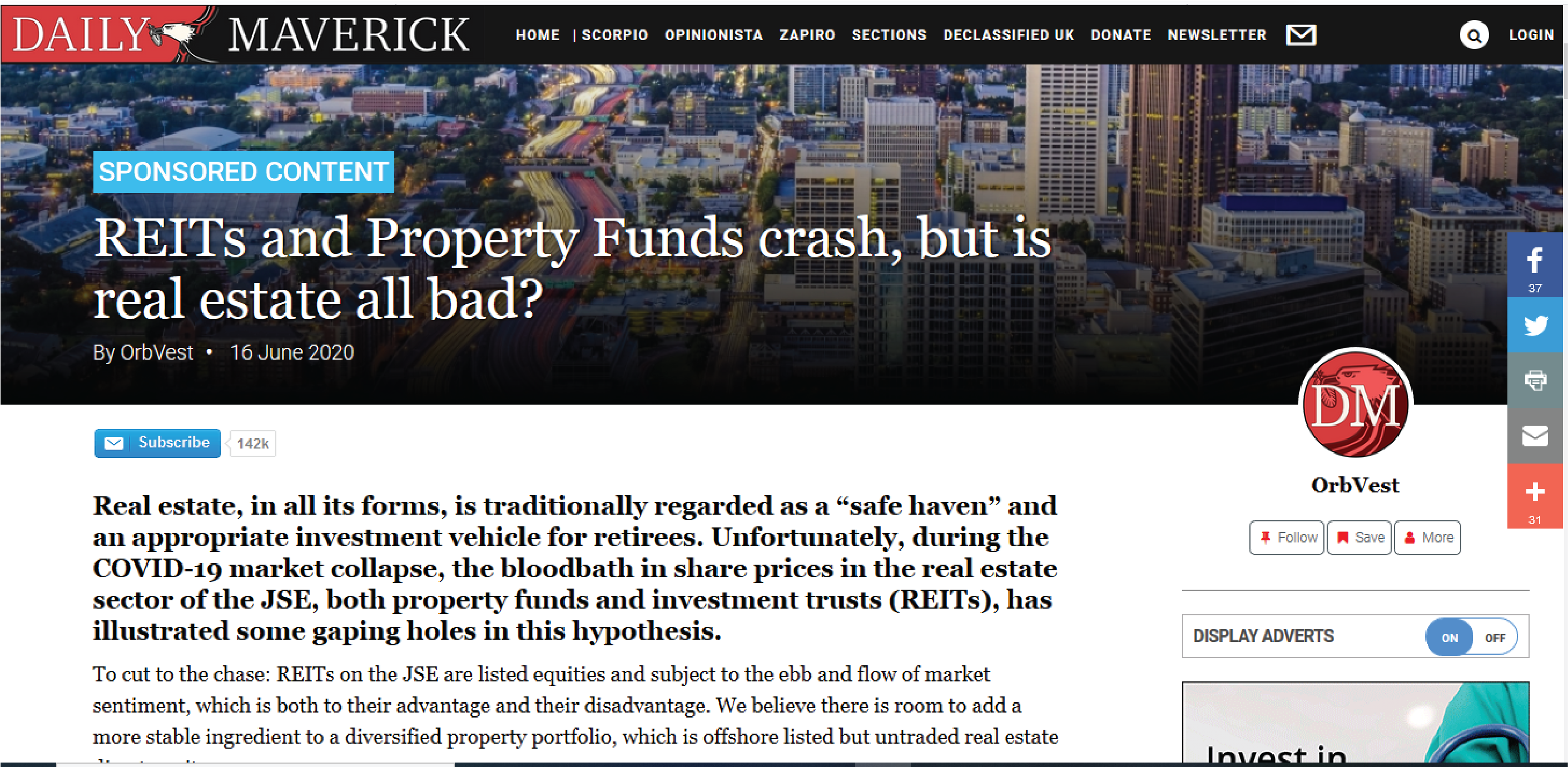 Contact us for more information on our latest real estate investment opportunities.
Or you can copy this link:
https://orbvestzone.com/articles/REITS_PropertyFunds_IsRealEstateallbad